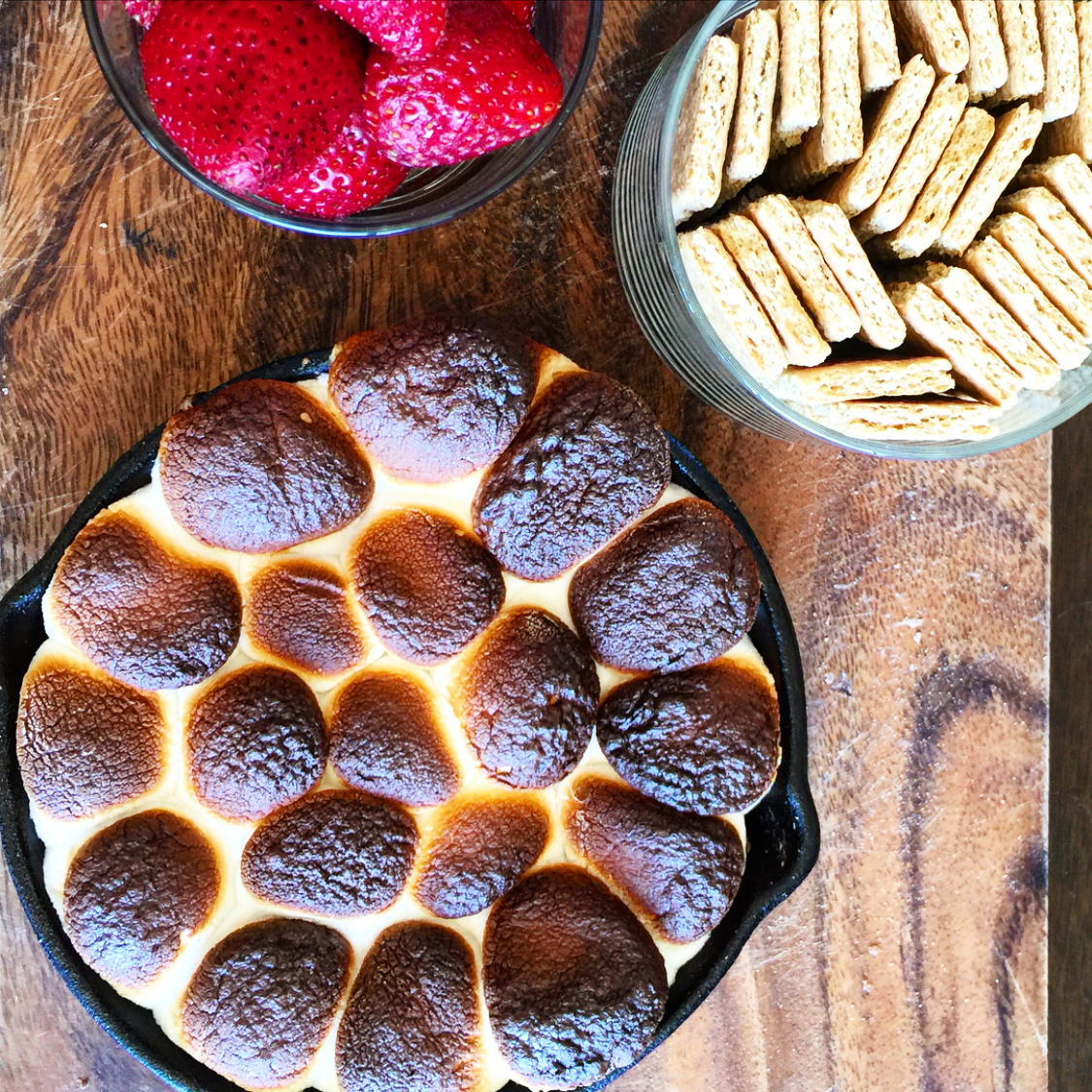 I already made this twice in 3 weeks… So. Fucking. Good. Plus it takes like 15 minutes to make. 20 tops. BTW, National Smores Day is today, hence this post.
Tip: Bring fresh strawberries in the mix too, either slices to wedge in between crackers, or whole to use in place of graham crackers all together.
You need: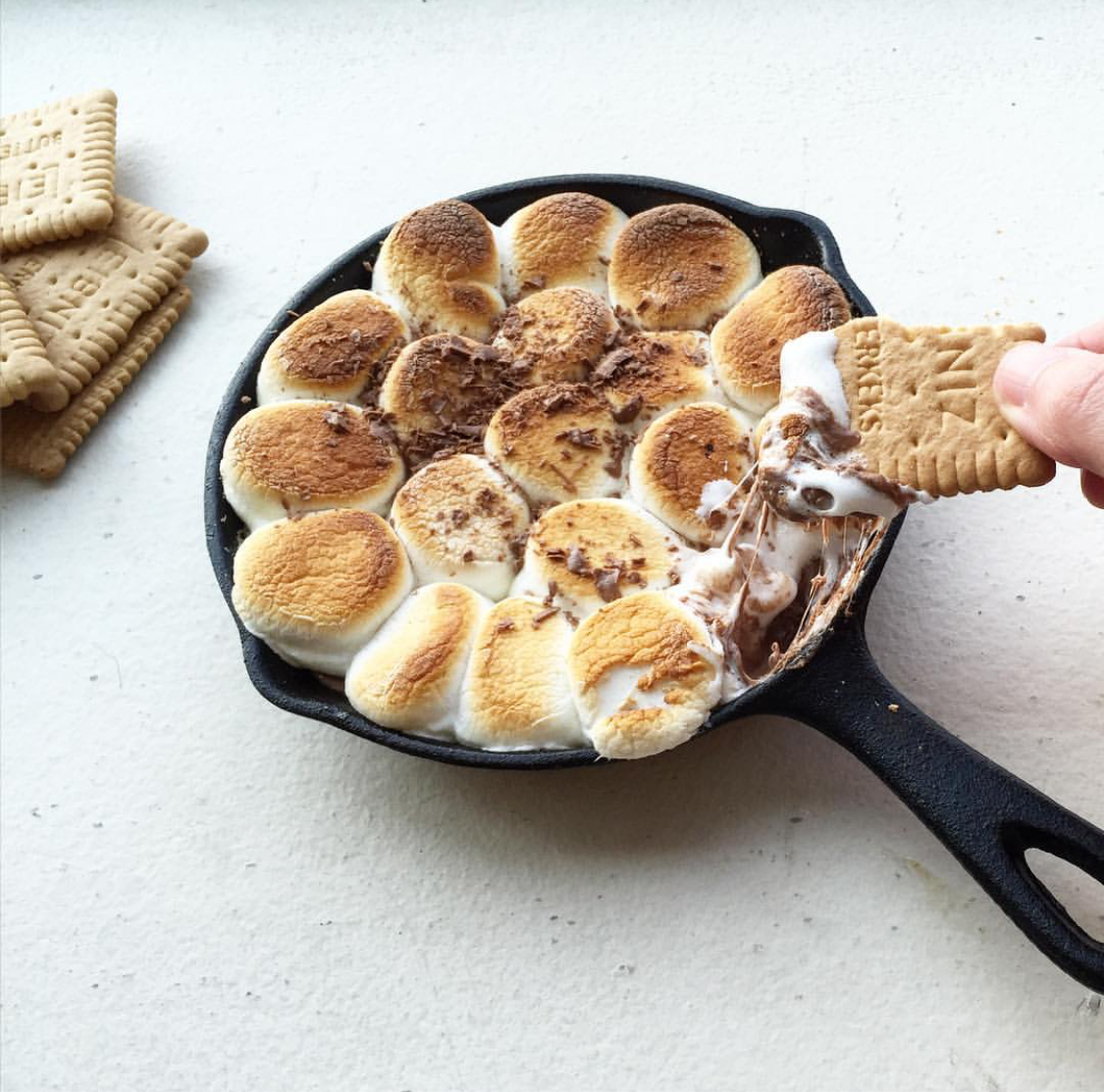 cast iron skillet (I use a 4in I believe and it was good enough for 2 adults and a child)
butter
jumbo marshmallows
chocolate
graham crackers
strawberries
Preheat oven with cast iron skillet inside of it to 450F.
In the Mean time, chop chocolate and cut marshmallows in half, horizontally.
Bring out the cast iron (dear God, please use an oven mitt) and toss a tablespoon of butter in, make sure the whole surface is coated in butter. Discard butter.
Toss in chocolate (it'll start to melt already, mmmmm) then arrange marshmallow halves on top.
Turn the broiler on, high or low, doesn't matter. Place the cast iron under the broiler for a few minutes, watch closely. As you can see from my second pic you can get a nice dark color on the marshmallows, like on a true campfire. It was also seconds away from a burning disaster. So once again, watch it closely.
Dip crackers or strawberries. Or… got anything else you like to dip in your S'mores Dip??? Share!