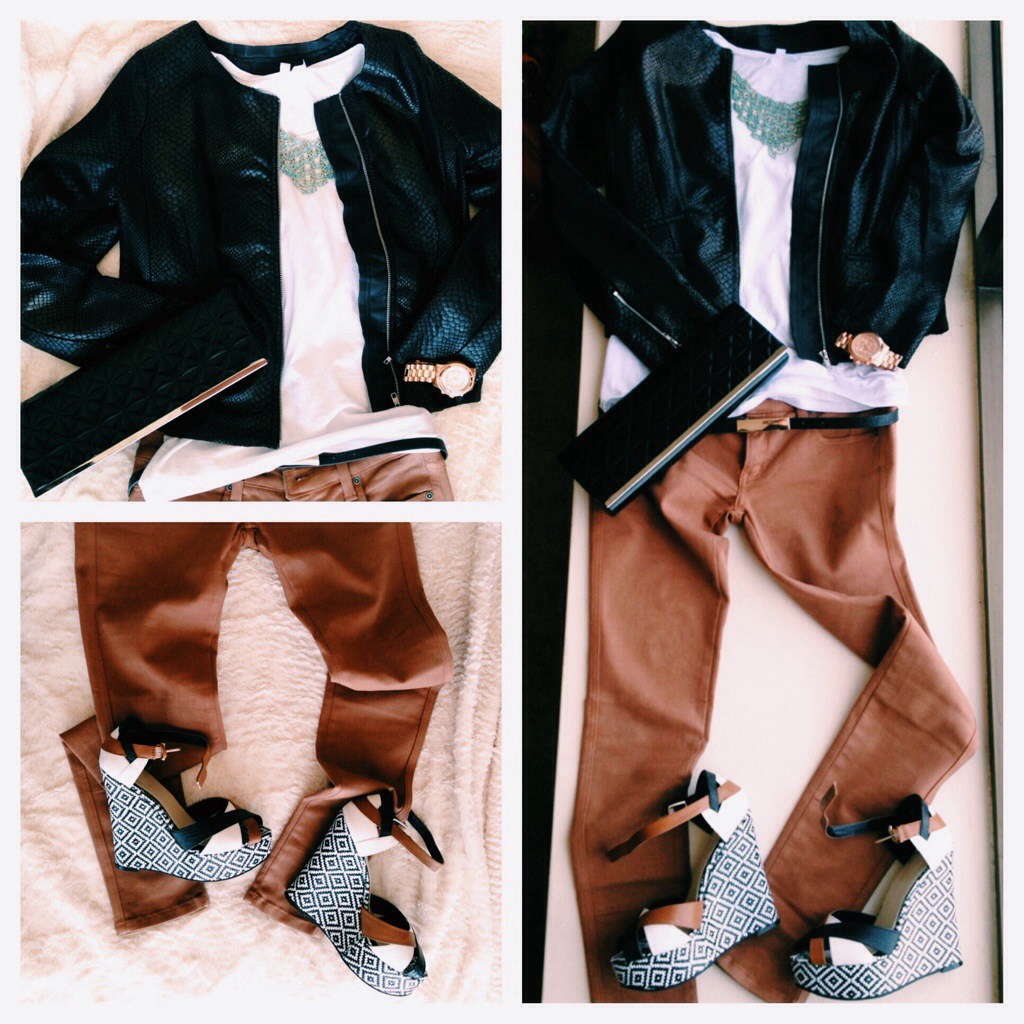 Recently I got myself an impulse buy, a pair of the best fitting jeans on the planet from Frankie B. But they're brown… Like camel brown! Or, Khaki brown! And it's spring!
To avoid looking like I'm ready for autumn in my new jeans I went on a hunt for shoes to match this, often misunderstood and under appreciated, color- camel. At first I thought: turquoise, but after 3 hours of looking at shoes I gave up on what seemed to be a simple task. And then, I found these:

How perfect are these wedges!? A mix of cute pattern, black, white AND brown! The inter-web state this confusing rule that you shall not mix browns with blacks and these shoes just smacked that rule in the face! Now I can dress my camel up with white, black or any other color in that matter! Like.. turquoise! I painted my toes in "Jaded" added a black belt, clutch, a white tee w/ a turquoise necklace, and one of my new leather jackets and voila! I got myself a springy camel based outfit 🙂

What do you think?
Shoes: Aldo, Jeans: Frankie B., white T: H&M, Watch: Michael Kors, Belt: H&M, Clutch: unknown, Jacket: Olivaceous, necklace: Forever21