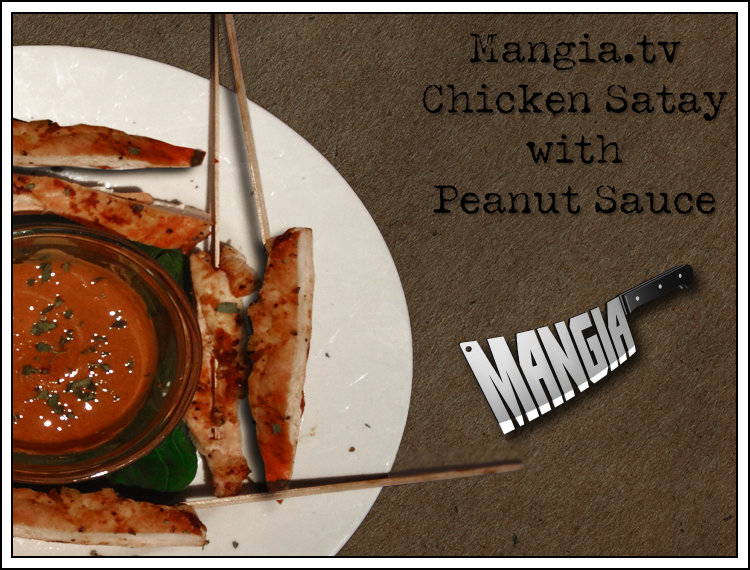 Now Obsessing: Cajun Seasoning
I'm not huge on spicy, hot foods, in fact, whenever my boyfriend takes me to his mom's house, we make a pit stop at a drive-thru somewhere because I know I won't be eating any of that spit-fire papaya salad, hell no. Take me to a pho shop and I order a chicken broth, then eat it plain, sorry, no Sriracha for this white girl.
Recently I came across this Cajun seasoning that I'm totally in lust with, though. It makes shrimp "punch you in the face" – as the brand's website puts it, and not the kind of "your-eyes-will-be-watery-and-your-nose-will-be-running-the-whole-time" punch in the face. I use it on everything; chicken, fish, I even used it on flour tortillas once to make homemade taco shells. The spice is subtle but just enough to get you that hot food fix you want.
So there's a bunch of cool recipes on Mangia.tv's blog – (even vegetarian) – but my favorite so far is using it on chicken. My Boyfriend is Thai so he loves peanut sauce, so I make this for him every now and then. I personally skip the peanut sauce, and use melted butter with more Mangia seasoning, I call it the Cajun butter 😀
Here's the chicken Satay recipe I took from their blog:
Ingredients:
2 chicken breasts (brined in a simple brine)
2 Tbs Mangia Dry Cajun Rub
1 tsp coconut oil
3 Tbs peanut butter
1/8 tsp red curry
1/8 tsp cumin
Instructions:
Brine Chicken for 45 minutes.
Heat Skillet or pan to very hot (don't forget to be careful).
Rub chicken with Mangia Dry Cajun Rub
Sear the chicken on both sides to form a light crust. No more than 60 seconds on each side.
Put seared chicken into a pan and place in the oven for 20 minutes at 275 F*.
Remove from the oven, let rest for 6-8 minutes. Cut the chicken into strips and skewer with bamboo skewers.
Heat the coconut oil, when melted, but not too hot, add peanut butter, curry, and cumin.
Dust with chopped cilantro.
I got my Mangia Cajun Rub online (no shipping fee, and you get two huge packs of seasoning, who wouldn't?) shipping took minutes (OK, maybe not minutes but for someone who lives life without looking at a clock you know what I mean) and their Twitter is pretty entertaining and engaging. You can tell it's a small company and supporting small business makes me feel a little better.
If you're into playing a cook at home (or you're a self-proclaimed BBQ master during the summer months (err, month, here in Chicago, sigh) then I'm sure you'll find that this seasoning is so versatile that it'll make the simplest, blandest dish a little piece of delicious with pretty much just a rub of this spice.