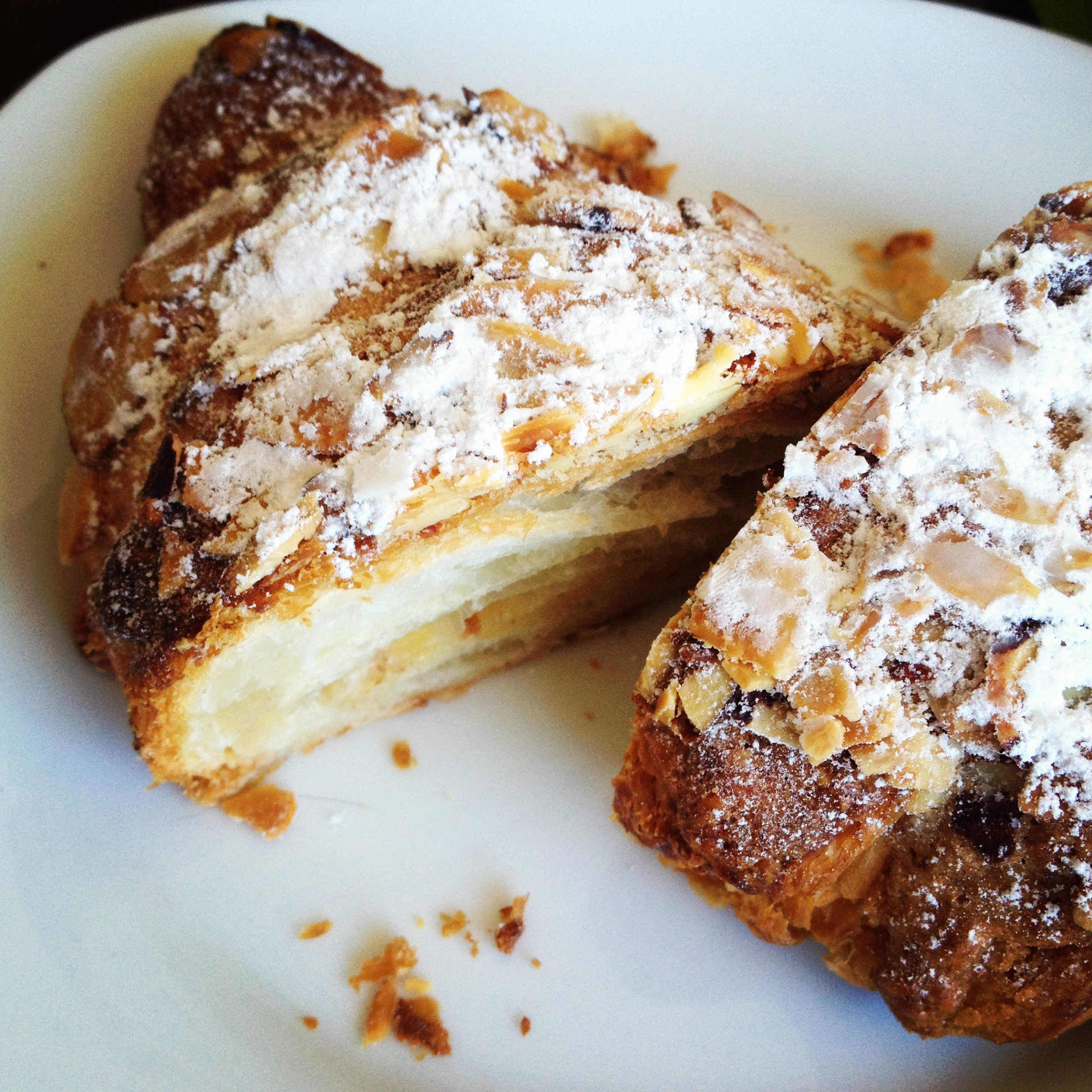 It ain't easy being a girl. It's even harder if you love your pastries as much as I do! I've been to many bakeries around Chicago and I think I have finally found the PERFECT almond croissant.
Well, actually the credit goes to my friend Leila. As a pastry chef she has tried, and made, plenty of croissants in her career, but she had the same problem I had: couldn't find a great flaky, thousand-layered croissant that's always made fresh and always tastes like a cloud of buttery goodness.
And then we went to La Patisserie P. A tiny corner bakery, hidden among asian markets and noodle shops, always full of people waiting in line to order their goodies. They have heavenly eclairs, fresh loafs, cream puffs, if you're lucky – Danishes, beautiful tarts, cookies and biscotti and some asian inspired pastries as well. But most importantly, the most amazing almond croissant in the whole city of Chicago.
Every time I go somewhere else and get a croissant I instantly can't help myself but to compare it with La Patisserie P's. And honestly, NOTHING comes close.
Right now I live "almost" walking distance from the bakery, if you are not lucky enough, trust me, it's worth the Red Line ride to Argyle. You won't regret it. The bakery is closed on Tuesdays and Sundays though, just a little FYI ; )
La Patisserie P
1052 W Argyle St,
Chicago, IL