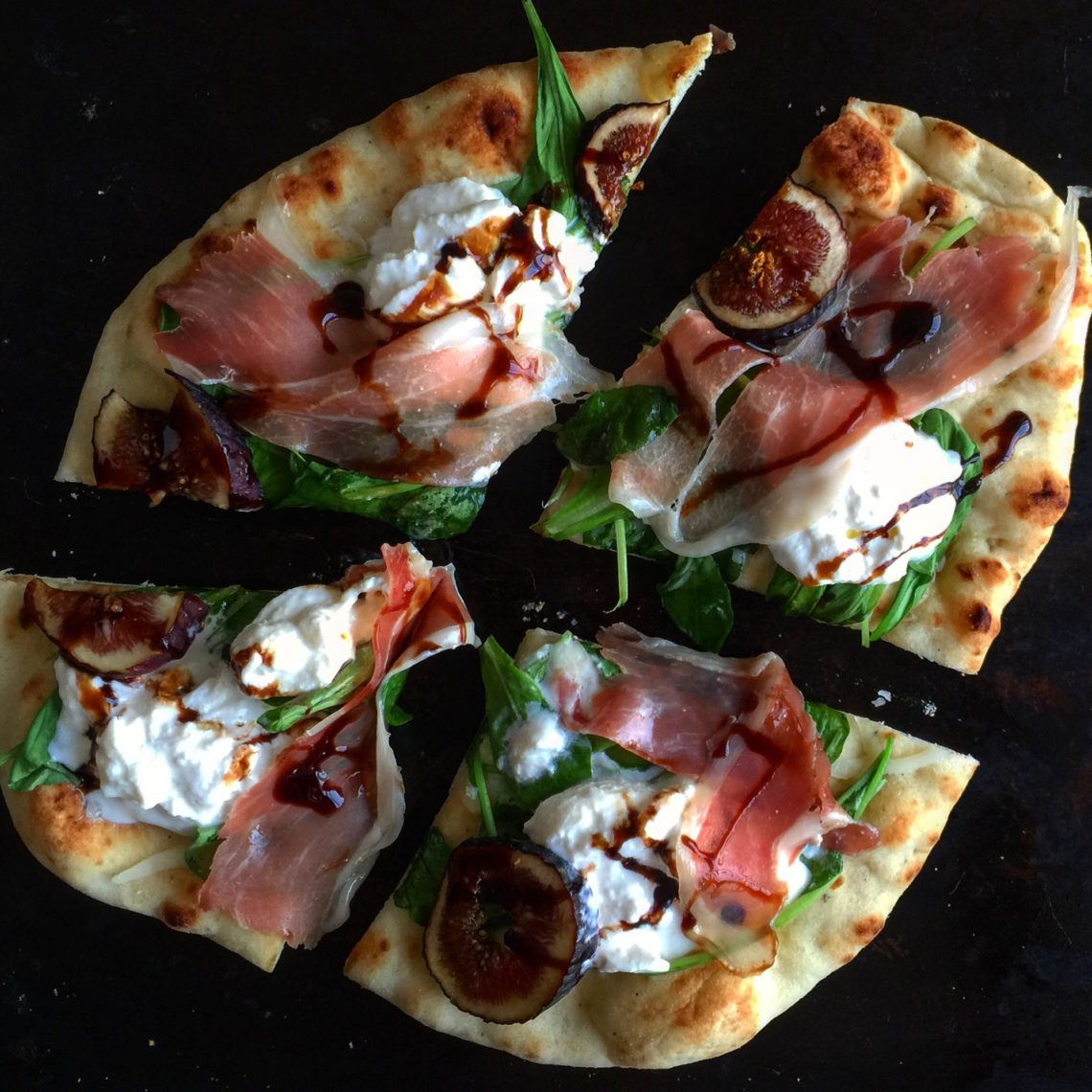 Fig and Prosciutto Flatbread Pizza
This is one of the easiest recipes that will match any summer cocktail, wine or spritzer – Fig and Prosciutto Flatbread Pizza. Very simple and fast, pair with any backyard party or enjoy as light lunch or dinner meal.
Fig and Prosciutto Flatbread Pizza
Ingredients:
Naan flatbread
Fresh Burrata
Good quality Italian prosciutto
Arugula
Fresh figs
Balsamic vinegar
Olive oil
Directions:
Preheat oven to 450F, warm up the flatbread for about 10-14 minutes, depending if you want it on the crispy or soft side. Drizzle with olive oil, top with arugula, sliced figs, small dollops of burrata, and prosciutto. Drizzle with balsamic vinegar. Done! Slice your Fig and Prosciutto flatbread pizza and serve with your favorite summer or fall drink. I chose a bottle of Attune Wines 2014 Pinot Noir Rosé – it was the best pairing for a warm September Sunday.