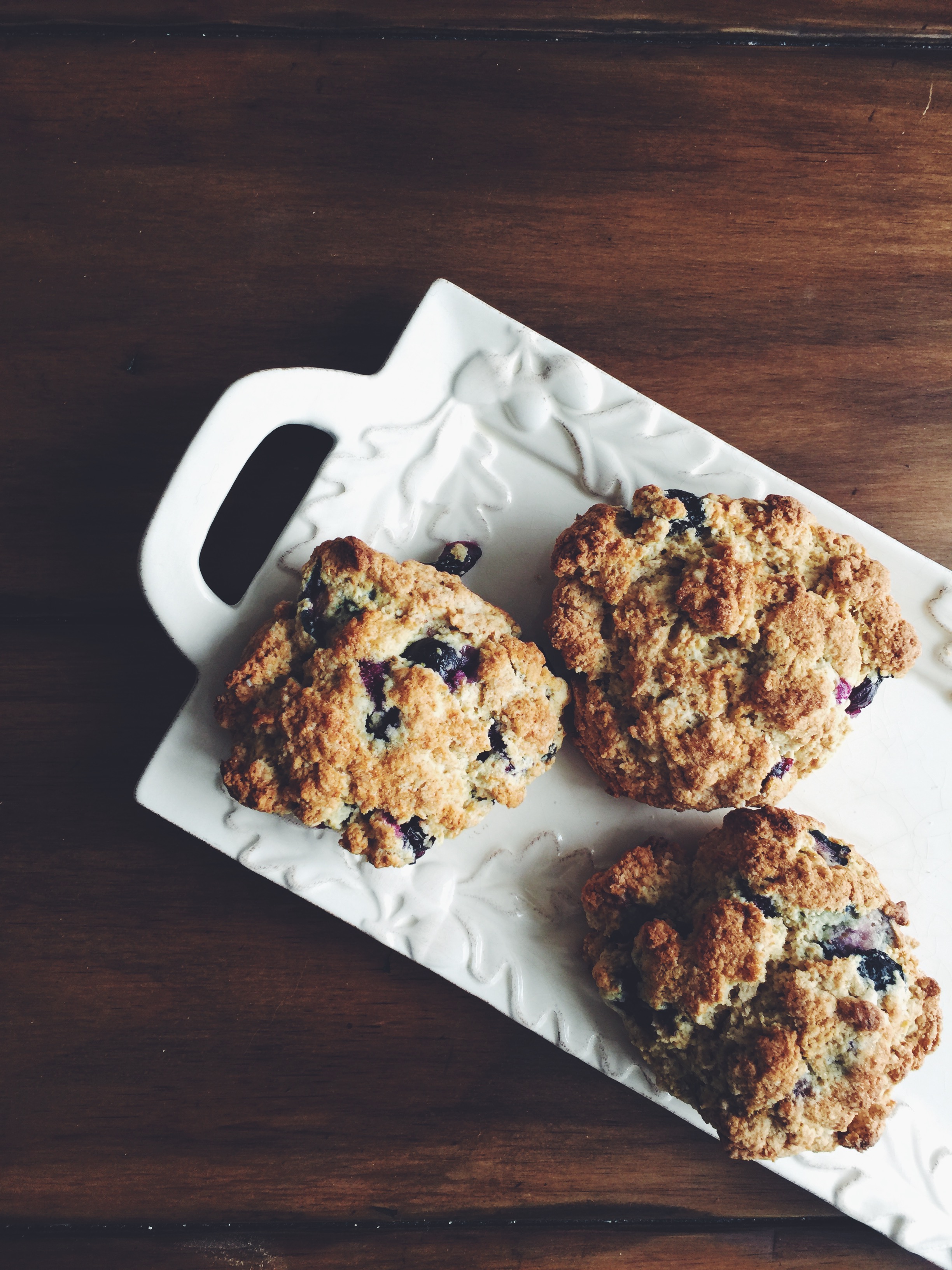 Blueberry Scones – Recipe
This Blueberry Scones recipe is easy and most of all, delicious. Great for a Sunday afternoon soiree with friends or family. Kids love these, too! Meal prep and make the whole batch and keep them in a sealed freezer bag in your freezer. Take one out every morning and let thaw, enjoy with your tea or coffee for breakfast.
Ingredients (makes about 7 scones)
1 1/4 c whole wheat flour
1 c all purpose flour
1/4 c sugar
1 T baking powder
1/2 t baking soda
1/2 t salt
5 T cold butter
1 c fresh blueberries
1/2 c buttermilk
1 egg (slightly beaten)
1 t vanilla
2 T lemon juice
lemon zest of 1 lemon
Directions:
Preheat oven to 425F
In a large bowl, combine flours, sugar, baking powder, baking soda salt and lemon zest.
Cut in cold butter and mix with your fingers until resembles small pea size bits.
Fold blueberries in the flour mixture until all covered.
In a small bowl, combine buttermilk, vanilla and egg. Add to the dry mixture and mix lightly until combined. Don't over-mix or kneed too much.
Grab spoonfulls of mixture and drop on parchment paper layered baking sheet.
Brunch with lemon juice and sprinkle with some sugar.
Bake about 20 minutes or until tops are nice and golden.
Enjoy with a cup of tea!