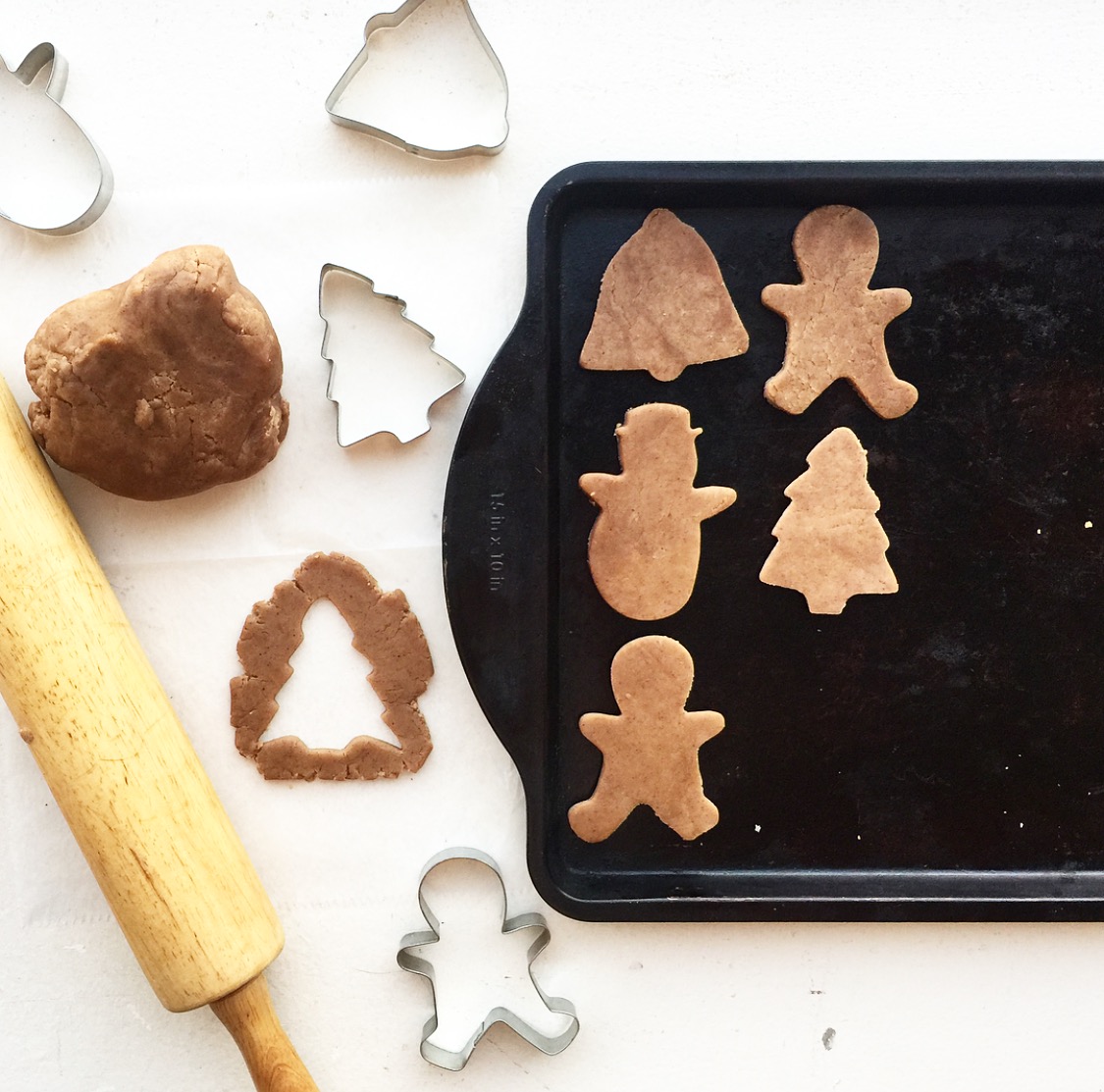 Gingerbread Cookies Recipe
It's become my own personal tradition to bake gingerbread cookies for friends and family during the holidays. I'm not a big fan of the thin, super hard and crunchy gingerbread cookies you can get from the stores and bakeries, so my recipe is made sure they turn out soft and chewy. I've kept this recipe a secret for years thinking one day I should sell these and become a billionaire, well, not all dreams come true! I featured this recipe in my Halloween Skeleton Cookies, too, if you want to see a scary-fun version of these.
Make these and let me know if you enjoyed them.
Gingerbread Cookies (makes about 40 cookies)
Ingredients:
50ml Orange Juice (about 4 Tbs)
140g dark brown sugar
50g honey
2 T water
150g unsalted butter, cold, cubed (the real stuff, I use Irish Spring)
1/2t baking soda
1/2 t salt
375g flour
3t holiday spice (nutmeg, cinnamon, clove, cardamom)
In a saucepan, heat up the OJ, honey, water and brown sugar until everything melts and comes to a boil. Make sure to stir. Turn off the heat and add in your cold butter cubes. Stir until butter dissolves, then add your baking soda. Now this will get super cool and foamy (see the pic blow), just keep stirring with a wooden spoon, then add 1/2 salt. Let this cool for about 5-10 minutes, and in the meantime mix your four with the holiday spice. Then add the flour mixture to your pan and stir until with a wooden spoon until all is combined. Wrap in plastic and leave in the refrigerator for a good 6 hours or overnight. When ready to bake, preheat your oven to 400F. Roll out your dough to about 1/4″ and cut out the gingerbread men, or whatever shape you want, like hearts etc. Your Gingerbread cookies are almost ready!
Bake your gingerbread cookies about 7-10 minutes at 400F (for thinner cookies, bake only 6-7 minutes, for thick ones, bake 9minutes), let cool and decorate with icing. Store the cookies in an airtight container so they keep soft and chewy. (Tip – make your first batch in the oven a test batch with just 1-2 cookies to test your time. Start with 7 minutes and see how they turn out.)
My super easy icing: powdered sugar and lemon juice – add the juice about 1/4 teaspoon at a time, the sugar melts super fast) dip your cookies and let them harden. Don't forget to leave a few for Santa!