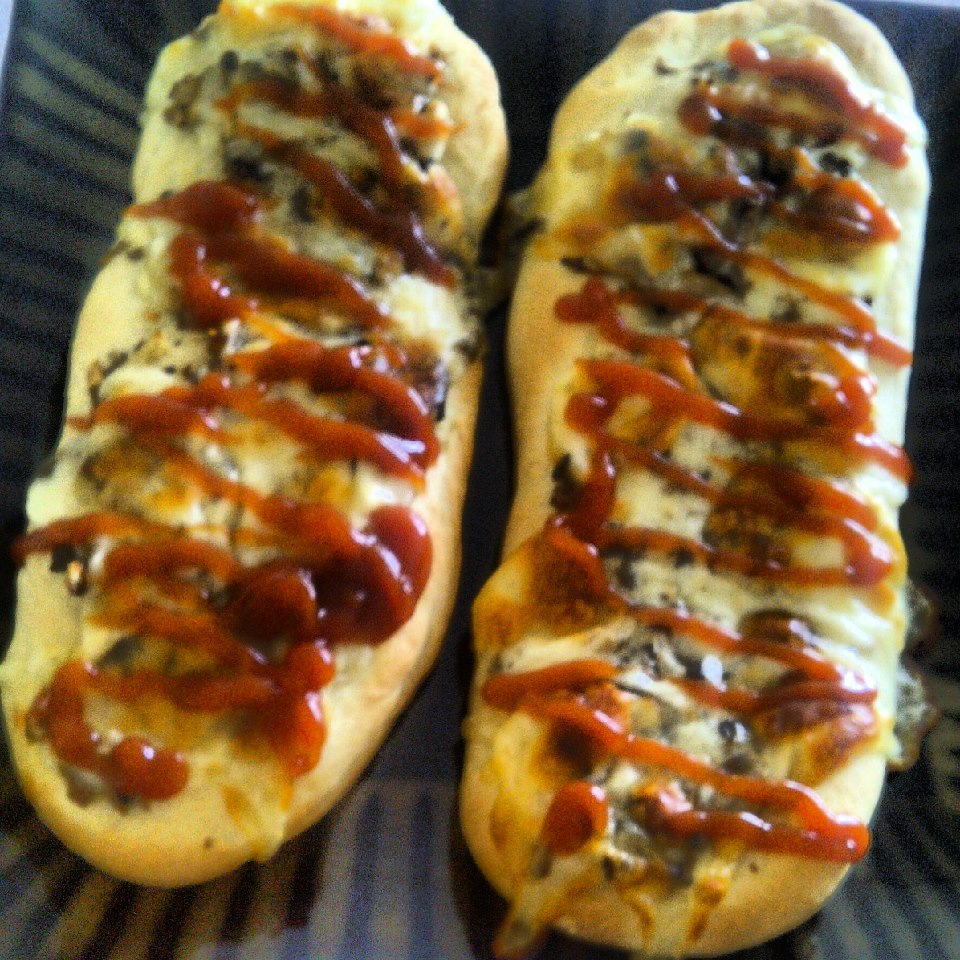 Polish Street Food – Zapiekanki
Being raised in Poland, I got to experience lots of different foods, but my favorite were always street foods. They were usually served out of little kiosks, or food trucks, and were a great way for people to get together after school/work and enjoy something yum. Today I got an extreme craving for this amazing "pizza bread", or what we call, "zapiekanki" and decided I should take a stab at it and try to replicate it in my kitchen. Usually made on a long french baguette, they're covered with mushrooms and cheese, then drizzled with ketchup when served.
Here's my recipe for two zapiekanki:
for the baguettes:
1 1/2c flour
1t salt
2T fresh yeast
1/4c warm water
1t sugar
1t honey
4T melted butter
for the toppings:
3-4 white mushrooms, chopped
1 garlic clove, minced
diced onions
salt, pepper
oil for the pan
cheese (I used mozarella, cut into small cubes)
1. Make the dough. Add yeast sugar, honey and about 4-5T of the flour to warm water, mix well, set aside to rise, 5-10 minutes. Put rest of the flour and salt in a bowl. When ready, add yeast mixture and mix in with the flor, use a spoon or your hand. Kneed lightly and add melted butter. Transfer to work surface and kneed about 5-7 minutes, until dough becomes elastic and doesnt rip when you pull a corner.Put back in a bowl, set in a warm spot for about 30 minutes.
2. Make the toppings: set a skillet on medium heat, add oil, or butter. Add chopped onions and garlic. When it browns a little, add your mushrooms. Let cook about 5 minutes, stir occasionally. Set aside.
3. Take your dough and divide into two parts and "roll" out until about 10 inches long. Flatten, cover for a few minutes and let rise again. Preheat oven to 425F. Then, flatten the dough again. Melt about 3T of butter and brush the dough, then add mushroom-onion mixture on top. Cover with cheese.
4. Bake at 425F about 12-15 minutes, until cheese is melted and bread starts to brown on the edges. Let cool a few minutes, but not completely, drizzle with ketchup. Eat slowly. ; )