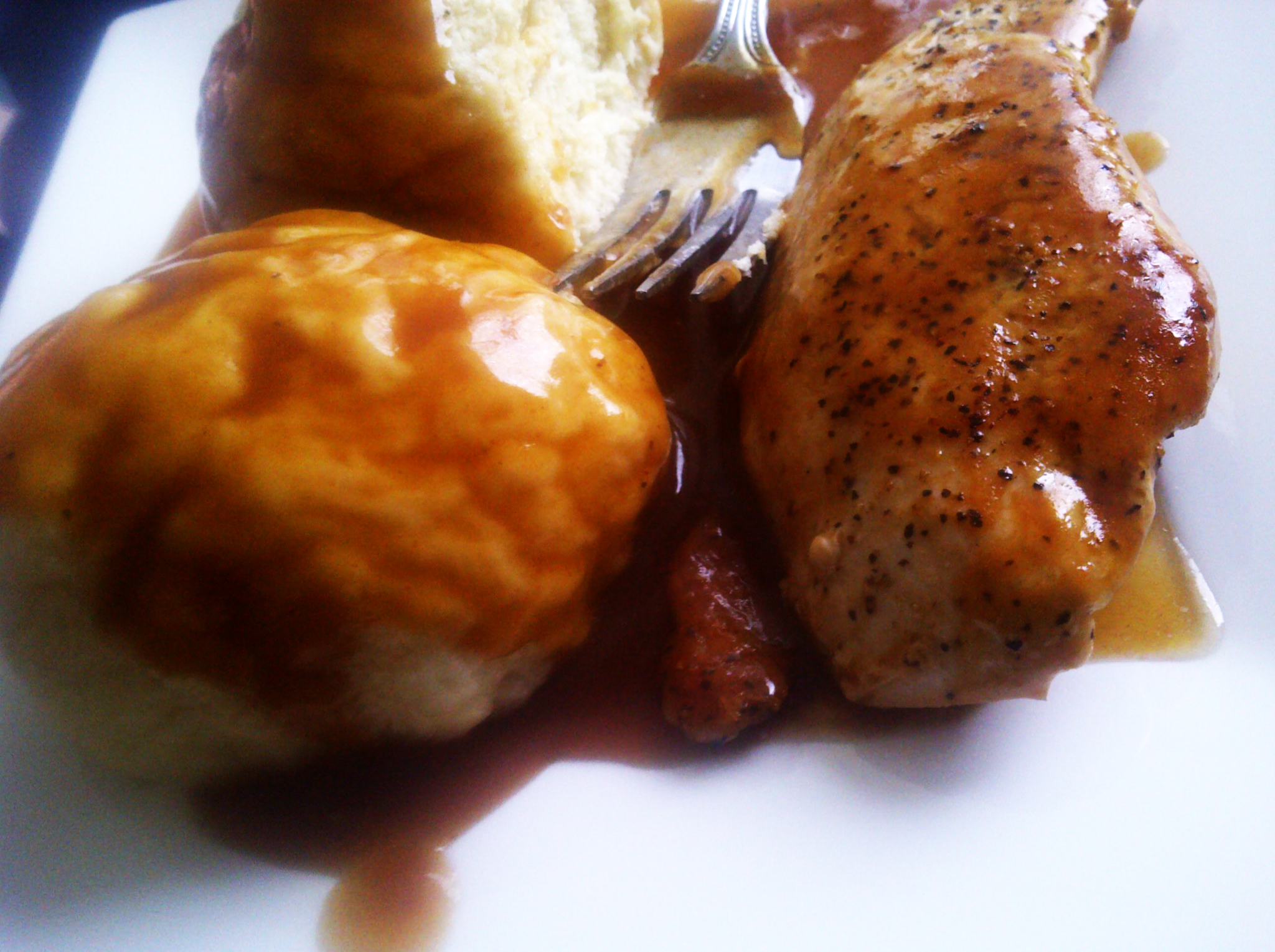 When I was little, every Sunday my grandma would cook us the same dinner. No, that does not suck. It was awesome, cause it was my favorite dish. Mmm Pyzy. In case you don't know, pyzy are pretty much steam buns, or steam noodles, similar to pot stickers, only instead of being stuffed, we serve them with gravy, some grilled meat, like chicken breast, and a side, perhaps grated carrots mixed with lemon juice and sugar. Sounds weird, I know. But it's completely delicious and I would rather have my grandma's home cooked dinner over.. ANYTHING else there is.
So I thought I'd share her recipe. It's not easy, for I am very over protective of my goods, and maybe also a little selfish. But hey, time to grow up a little.
I'm not a very wordy person, so I hope my instructions make sense. If not, let me know and I'll explain it better per request.
Enjoy!
Ingredients:
3c flour
6t fresh yeast
2 eggs
1c milk
1T melted butter
1T sugar

Instructions:
Sift flour into a bowl, make a "crater" and pour in warm milk (i microwave mine for about 45 seconds) add yeast and pinch of salt. Let stand 15-20 minutes until yeast starts bubbling.
Whisk eggs and sugar in separate cup, add to flour and yeast mixture and start kneading lightly. Add melted butter and keep kneading. Cover with a towel and leave in a warm place for about 3045 minutes, until doubles in size
. Then, start tearing off small pieces of dough and form small balls, the size of a golf ball. Place your dough balls on a floured surface and cover again, for another 15-20 minutes until they grow in size again.
Meanwhile, fill a pot with water and cook until water starts to boil. Put a piece of cheesecloth over the top of the pot and tie with some thread, or use a rubber band to keep it secure. When dough balls are ready, start placing a couple on the cheesecloth and cover with a lid. Steam cook each for about 7 to 9 minutes.
I like my steam noodles with dark gravy and grilled chicken, or beef goulash. Enjoy!
P.S. If you have any left over pyzy, you can slice them in halves and "grill" or kind of "fry" them on a hot, buttered skillet till very dark brown, let cool a bit and serve sprinkled with sugar or drizzled with honey and a side of fresh strawberries!